Jisa John
Associate QA Engineer
From the moment I arrived at the team reconnect location, the lively ambience set the stage for an awesome experience that surpassed all expectations. The warm greetings and genuine smiles made me feel instantly welcomed, and the positive vibes were contagious. Our team leaders kept us at ease and encouraged us to interact and have discussions making the reconnect session feel like a truly special occasion.
The resort at Kumarakom was an architectural wonderland where vibrant murals and lush greenery come together, infusing the atmosphere with electrifying and creative energy. The greenery and calm backwaters created a visual spectacle that delighted the senses and set the stage for an exceptional Aurex reconnect experience.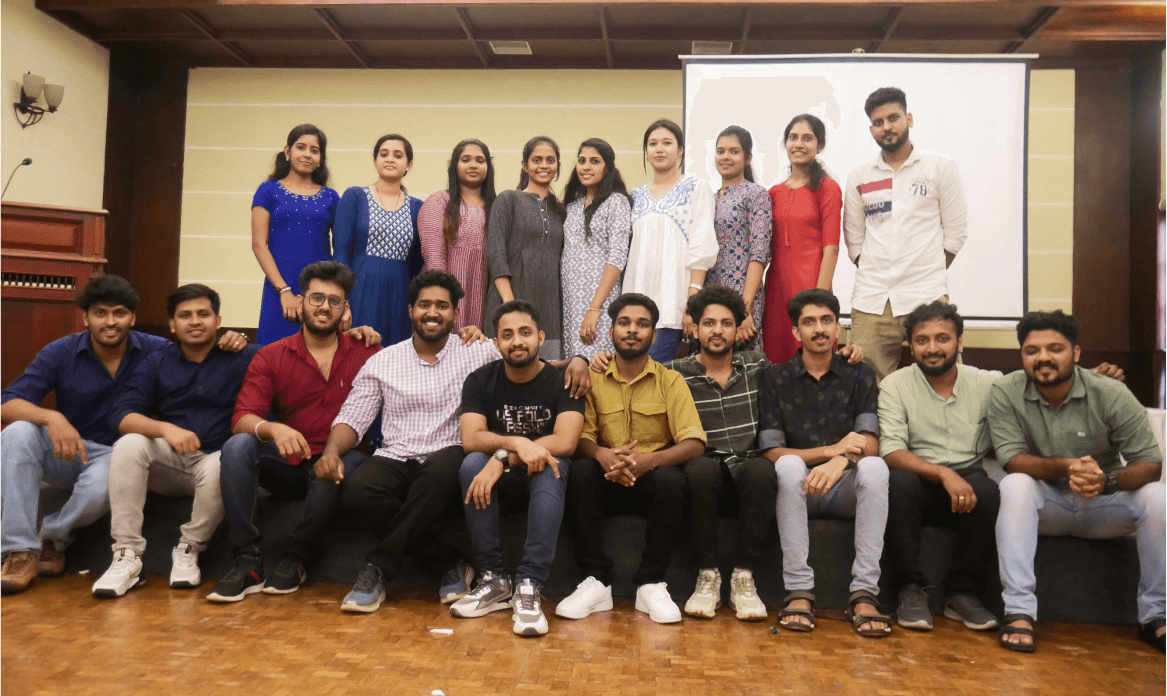 Thriving Together
Beyond group discussions and self-introduction sessions, team-building activities were curated that ignited collaboration and camaraderie, transforming colleagues into friends and building a stronger, more vibrant team. The engaging activities brought us together, fostering a sense of unity and shared purpose. It was a valuable opportunity to strengthen professional relationships and create lasting memories with my Aurex colleagues.
Buffet Bonanza
The food served during our stay was a culinary delight that surpassed all expectations. The buffet offered an impressive array of dishes that dazzled my taste buds with a medley of flavours. Both vegetarian and non-veg options were available, and equal attention was paid to their presentation and taste. Each meal felt like an exquisite dining experience, leaving a lasting impression of the resort's commitment to provide a feast to remember.
Serenity Reimagined
The team reconnect experience allowed me to escape the hustle and bustle, immersing myself in the lap of nature's beauty and finding true relaxation and rejuvenation for my soul. The peaceful surroundings and the tranquil backwaters provided the ideal backdrop for moments of introspection and self-renewal. It was a chance to recharge and return to work with a fresh perspective and renewed energy.
Rooms of Bliss
My room was a sanctuary of bliss, thoughtfully designed to cater to both comfort and productivity, creating the perfect ambience for a joyous and fruitful stay. The spacious and well-appointed room allowed for a restful night's sleep.
Starry Nights
Gazing at the night sky from the window seat of our room was an ethereal experience, making me feel connected to the universe and the beauty it holds. The resort's strategic location allowed for breathtaking views of the starlit sky, creating moments of tranquillity and reflection. It was a serene escape from busy city life, allowing me to immerse myself in nature's wonders and find a sense of peace.
A Full Package of Memories
As I look back on my Aurex reconnect experience at Lakesong Resort, I am filled with gratitude for the unforgettable moments, the enriching connections, and the rejuvenation it brought to my life. From architectural wonders to gastronomic delights and team-building adventures, every aspect of the reconnect session left an indelible mark on my heart. Thank you, Aurex, for an extraordinary journey that ignited my passion and strengthened our bond as a team. Until we meet again, let the magic of the team connect live on!