Arya P Nair
QA Engineer
At Beinex, the work culture thrives on fostering a supportive and enriching environment. With a focus on maintaining a healthy work-life balance, Beinex recognises the importance of allowing its team members to unwind and find inspiration outside the traditional office setting.
The lines between work and personal life often blur in the fast-moving world. Hence, the concept of workation emerged to escape the familiar work environment and find solace amidst inspiring surroundings. Our workation occurred at a lakeside resort, nestled in the lap of nature's beauty. The refreshing air and tranquil atmosphere instantly rejuvenated our tired minds as we arrived.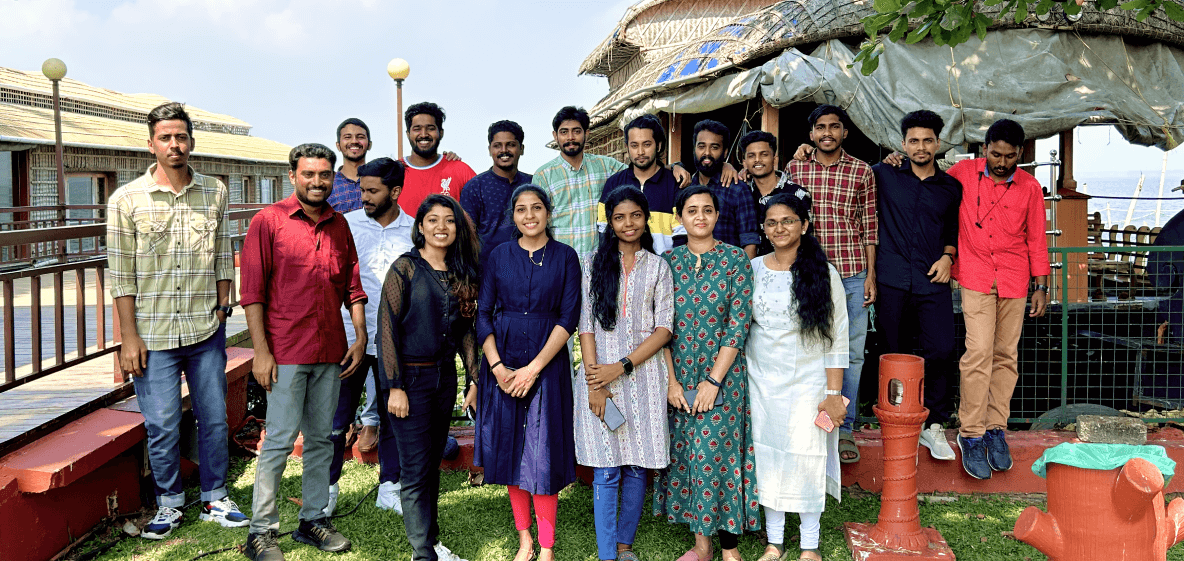 Where Work Meets Serenity
When our team, the Beta and Compliance, arrived at the workation location, awe-inspiring sights left us spellbound. The surrounding greenery and the soothing sound of the lake water provided a serene backdrop that unburdened our minds, instilling a sense of calmness. In this picturesque setting, our workspaces transformed into a techie's dream, where inspiration flowed freely, and problem-solving became an exciting and collaborative adventure.
From Monotony to Motivation
Beyond the professional benefits, the workation offered a much-needed break from the monotony of virtual work. Being physically present with our teammates and engaging in face-to-face interactions was refreshing and revitalising. These moments helped us build deeper connections and strengthen relationships, fostering a sense of camaraderie and teamwork that transcended virtual boundaries.
The resort was exceptional, offering excellent rooms and a guest relations team that went above and beyond to ensure our stay was unforgettable. The outstanding culinary experiences added to the overall delight as we savoured delectable meals, further enhancing the workation experience.
Refreshed Minds, Renewed Perspectives!
The impact of the workation extended far beyond the duration of our stay. It left an indelible mark on both our professional and personal lives. The change in surroundings, the bonding moments, and the collaborative spirit fueled our creativity and renewed our enthusiasm for our work. We returned to our daily routines with a fresh perspective, innovative ideas, and a sense of fulfilment that only a workation can provide.
At Beinex, the workation experience transcends the boundaries of a traditional office setup, allowing employees to find inspiration, foster collaboration, and rejuvenate their spirits. Workation at Beinex becomes a transformative experience that adds a new dimension to work-life balance, creating a thriving and supportive work culture that enables employees to excel personally and professionally.